Chocolate and mint are a much-loved combination and this cake is decadent and rich, yet still light and luscious.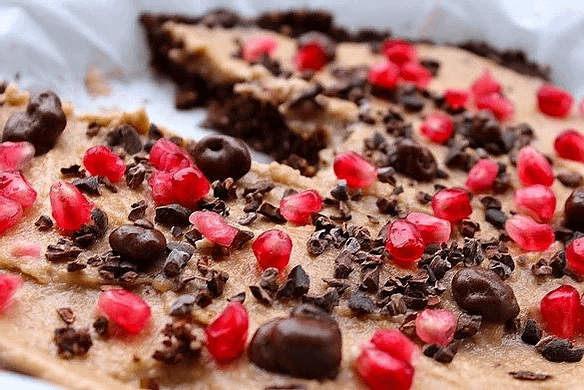 Crust
1 cup dried shredded coconut
1 cup dry walnuts (not soaked)
1/2 cup dates
1/4 tsp sea salt
Method
Place all ingredients in a food processor and blend until well processed but still slightly chunky2. Press into a parchment paper lined 6-inch pan, place in the refrigerator.
Filling
1/2 cup soaked cashews (soak at least 4 hrs)
1/2 cup coconut butter (you can also make it)
5 tbsp coconut milk (full-fat, canned)
1/2 tsp maple syrup
1-2 tsp peppermint extract
(optional: one crushed candy cane)
Method
Put all ingredients in a blender until creamy
Stir in candy canes if using
Spread on top of the cake
Place in the freezer for a few hours to settle
Remove from the freezer 30 minutes before serving
Store in the fridge for 3-4 days or freeze